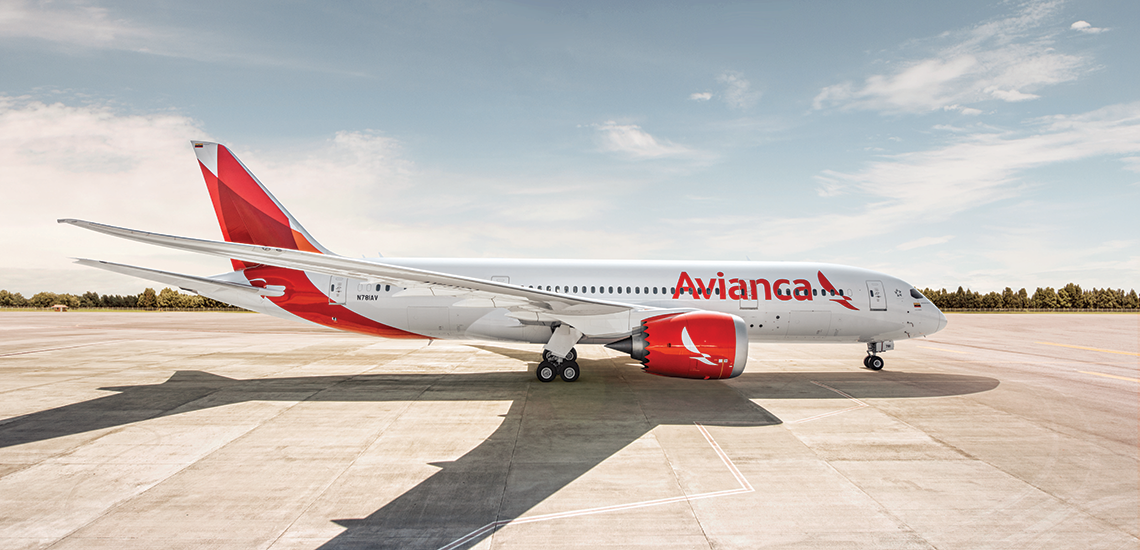 Overview
Avianca is the commercial brand that represents the Latin American airlines integrated in Avianca Holdings S.A.  Its workforce of over 19,000 employees have been recognised to provide an excellent world class service. The Avianca airlines, specialised in air cargo and passenger transportation, serve 108 direct destinations in 26 countries throughout the American and European continents with its modern fleet of 189 short, medium and long haul aircraft.
Through its membership with Star Alliance, Avianca offers the possibility to connect to more than 1,316 destinations in 192 countries globally. Through LifeMiles, the loyalty program, the airline offers a wide range of benefits and travel options to its more than 7.2 million registered members. 
Visit Colombia!
Colombia, a tropical country of incredible diversity and charm. Its ever-changing geography, a history loaded with mystery and adventure, its people and cultures, have fascinated the world for centuries.
Colombia - the only risk is wanting to stay!
Contact Us
Our team is standing by to assist you Monday to Friday 9am till 5pm
Sydney Office
Suite 17.09, Level 17,
Australia Square
264 George St.
Sydney NSW 2000
Tel: +612-8248-0020
sydama@airlinemarketing.com.au
---
Perth Office
Level 4
220 St Georges Terrace
Perth WA 6000
Tel: +618-9442-6060
Fax: +618-9486-1930
perama@airlinemarketing.com.au