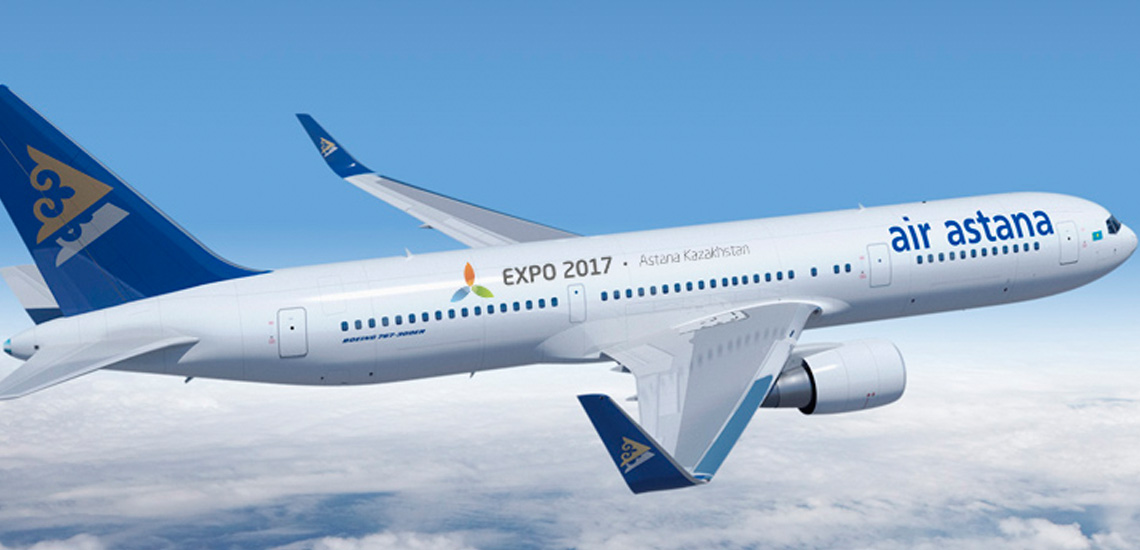 Air Astana is a joint venture between the Government of Kazakhstan represented by "Samruk" JSC and English company "BAE Systems", with 51% owned by the government and 49% by BAE. The airline is a full member of IATA (International Association of Air Transport) and is the only airline in Kazakhstan which is EASA (European Aviation Safety Agency) JAR-145 certified to perform aircraft maintenance.
Currently Air Astana serves over 60 domestic and international routes and it is a leading airline in terms of the rate of growth of passenger volume and total number of kilometers travelled by passengers.
Air Astana is constantly taking care of its clients and putting the company on the next level in terms of service.
Contact Us
Our team is standing by to assist you Monday to Friday 9am till 5pm
Sydney Office
Suite 17.09, Level 17,
Australia Square
264 George St.
Sydney NSW 2000
Tel: +612-8248-0060
sydama@airlinemarketing.com.au
---
Perth Office
Level 4
220 St Georges Terrace
Perth WA 6000
Tel: +618-9442-6060
Fax: +618-9486-1930
perama@airlinemarketing.com.au
---
Brisbane Office
Level 8
243 Edwards St.
(entrance on Adelaide St.)
Brisbane QLD 4000
Tel: +617-3334-2077
Fax: +617-3229-4937
bneama@airlinemarketing.com.au